Email: krisztina.erdei@gmail.com
Born in Szeged (Hungary) and presently living in Budapest, Krisztina Erdei graduated from the School of Philosophy and the School of Political Studies at the University of Szeged, and also studied film theory and visual education at Loránd Eötvös University (Budapest). She is currently working on her doctoral studies at Moholy-Nagy University of Art and Design. Erdei is picture editor and researcher of artportal.hu, Hungary's leading contemporary art webzine.
——————————————————-
Lord Byron wrote the truth is stranger than fiction; Frank Zappa that absurdity is the only reality. Hungarian photographer Krisztina Erdei could be a disciple of both propositions, with her idiosyncratic photogographs that render the real absurd and the absurd real. Throughout her work there is a sense of the private made public, yet with a humility and familiarity that remains distinct from pure voyeurism.
A graduate of philosophy and political studies, Erdei's social curiosity informs her wide choice of subject matter – an incredible cast of people, places and things populate her frame. But rather than be defined by their content, her photographs evoke a constellation of qualities or moods. They are certainly quirky and humorous but often also insolent, stirring, poetic or simply bewildering. What are we to make of this mountain of crucifixes or the juxtaposition of a roadside llama, a box of peaches and a small boy with wings?
It is clear that Erdei seeks to understand the world through imagery, and she brings a natural eye to her work. Her visual questions are tantalising, allowing us to delight in unexpected relationships and the attention she pays to the ordinarily overlooked. Whether the scenarios in her photographs are real or fabricated, Erdei's talent lies in creating a feeling of the stumbled upon, the spur of the moment, the lucky snapshot. Her aesthetic resonates with the charm of a spontaneous spirit. What we see is not the action of a refined, meticulous hand, but a visceral, almost clumsy, haphazard look through the viewfinder. Indeed, the artist talks of the camera as an extension of her body. /Juliana Engberg/
—————————————————————-
I was always active part of the community that I worked with. In the past years I started to create projects to not just explore but also explain different levels of social and regional differences using art as a tool to translate the problems. For me, a project contains layers of social responsibility, a complicated process which facilitates the communication of people living close to each other, while it also approaches the solution to the problem, the approximation of the different interests via the toolset of arts, leaving the project open and maintaining a continuous reflective attitude.
Books
The Birth of Venus and Other Stories by Krisztina Erdei
Edited by Gabriella Csizek, Graphic design by ART-AND, Medve Zsuzsi, Text by Tünde Varga, Krisztina Erdei, Translation by Bakonyi-Tánczos Vera, Publishing by Robert capa Nonprofit Ltd.
——————————————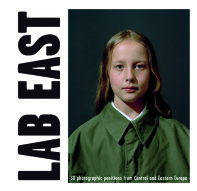 LAB EAST 
Edited by Horst Kloever, 30 photographic positions from Central and Eastern Europe, Book Preview shows all 260 pages. For many young artists from Central and Eastern Europe photography offers the safe position of an observer in the flow of an ever-changing civil society
http://www.blurb.com/books/1681489
---
Folyamatos Jelen V – "Valóságkódok"  
edited by Gabriella Csizek, photos by Dóka Béla, Erdei Krisztina, Fekete Zsolt, Kudász Gábor Arion, Nyelv: magyar, angol, 2009, ISBN: 9789638852908
---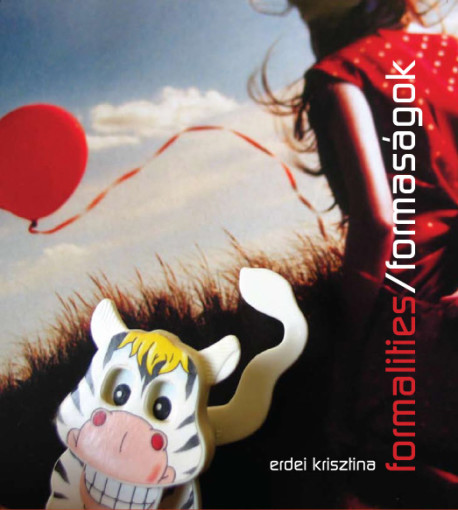 Formalities/Formaságok
Lumen Photography Foundation, 2007, Texts by József Készman and Brigitta Iványi-Bitter, 100 photographs, 132 pages, 18×20 cm, ISBN 9789630633444
Selected exhibitions
2020
Imago Lisboa Photo Festival 2020, Lisboa, Portugal
Slow Life. Radical Practices of the Everyday, Ludwig Museum, Budapest
2019
The Birth of Vénusz and Other Stories, Capa Contemporary Center for Photography, Budapest
2018
Common Affairs – Collaborative Art Projects, Ludwig Museum, Budapest
2017
VIEWFINDERS – Hungarian photography from the past half century 1967-2017, Hungarian Photography Featured at Warsaw National Museum
Time for Action. Housing Movements in the 20th Century, Kassák Museum, Budapest
2016
Recycled Architecture, Krisztina Erdei, Péter Puklus, Andi Schmied and Lilla Szász, Trapéz Gallery, Budapest

Pécsi 25, Capa Contemporary Photography Center, Budapest
Kihült Menza, Public cooking and eating, Degrowth Conference, Budapest
Hope Chest, Österreich Institut Budapest
2015
Subjective Female Documentalists, Galeria Arsenał, Poland
Temporary Refuge, Liget Gallery, Budapest
Ex & Post – Eastern Europe Under the Lens, Australian Center for Photography, Sydney, Australia
2014
The 19th Biennale of Sydney: You Imagine What You Desire, Australia
Power & Play, De Markten Brussels, Belgium
Express Yourself –A mi Holokausztunk, Studo Gallery, Budapest
Le cocon familial, Institute Hongrois, Paris, France
2013
The JCE / Jeune Création Européenne, Amarante, Portugal
Art Factory 2013, Catania, Italy
Tranzit.hu, Catalyst Award, MOTOR category
Present Continous, Mai Mano House of Photography, Budapest, Hungary
Present ContinousGodot Gallery , Month of Photography Bratislava, Slovakia
Grant of National Cultural Fund_2013
2012  
Jeune Creation Europeenne Residency Program, MONTROUGE at JCE ATELIER
Umago#1 / New Photography From Hungary, Month of Photography, Adlerhof, Vienna           
Antiglamour – Godot Gallery, Budapest
CURATORS' NETWORK / CRITICAL TINKERING, Ludwig Museum, Budapest
"Diósor" – Verzó online gallery, http://www.maimano.hu/verzo
2011.

The JCE / Jeune Création Européenne, Montrouge, France (group)
"New life, new document" – Photofestival, Braga, Portugal (group)
Reconstructions, Brussels Contretype, Contemporary Photographic Art Centre (group)
FIKA – Fiatal Kortárs Állásfoglalások, Pécs
Einsichten. Ansichten. Ungarn 2011, Galerie der Botschaft, Berlin, Germany (group)
INSTANT, Contemporary Art Institute of  Miskolc (M.ICA), Miskolc, Hungary (group)

2010.

"Rephoto" – Le Grand Magasin, Trafo Gallery, Budapest (group)
"New life, new document" –  Warsaw, Poland (group)
LABOR OST ('LAB EAST') – a presentation of young CEE photography, Zurich, Switzerland (group)
LIVE SYNC. – Contemporary Photography from Hungary, The Museum of Contemporary Art, Shanghai, China (group)
Lack, VízuM  – Contemporary Art Institute of  Miskolc (M.ICA), Miskolc, Hungary (solo
2010.

"Rephoto" – Le Grand Magasin, Trafo Gallery, Budapest (group)
"New life, new document" – Central European House of Photography,
Warsaw, Poland (group)
LABOR OST ('LAB EAST') – a presentation of young CEE photography, Zurich, Switzerland (group)
LIVE SYNC. – Contemporary Photography from Hungary, The Museum of Contemporary Art, Shanghai, China (group)
Lack, VízuM  – Contemporary Art Institute of  Miskolc (M.ICA), Miskolc, Hungary (solo)

2009.

"Formaságok" –  Vern sur Seiche, France (solo)
"Regardez-moi – I'm back!" –  l'espace Immanence, Paris, France (group)
"Formaságok" –  Studió Galéria, Budapest (group)
"Exclusions, 2009" – Dunaújvárosi Fotóbiennále (group)
"Formaságok" – Mythologies, Dieppe, France (solo)
"Formalities" – PRAGUE BIENNALE 4, 2009 (group)
"Model" – Galeria mLodzi, Fotofestiwal 2009, Poland (group)
"Mezei Kirekesztés / Ordinary Exclusions, 2009"- Trafó galéria, Budapest (group)
"Formaságok" – Godot Gallery, Budapest (solo)
"New life, new document" – Central European House of Photography,
Bratislava, Slovakia (group)

2008.

"Formalities", Atelierfrankfurt, Frankfurt am Main, Germany (group)
"Formaságok" – Les Estivales du Tregor, Lannion – Bretagne, France (solo)
"Model" . Lumen Gallery, Budapest (solo)

2007.

II. International Biennale of Contemporary Art, Moscow, Russia
"Unknown Capitals", Seoul, Korea

2006.

"Hungary Today", Berlin, Germany
Exhibition of József Pécsi Grant of Art Photography Holders, Hungarian House of Photography, Budapest, Hungary
"Unknown Capitals", Paris, France

2005.

Fotofestiwal 2005, Lodz, Poland
NE(a)T – women on women, Kogart House, Budapest
PHOTONIC MOMENT, Galerija Photon, Ljubljana, Slovenia
"Hungary Today", Frankfurt am Main, Germany

2004.

"One day in Budapest", Millenáris Center, Budapest
"After Budapest", Dokumentum 6 – The Reality strikes Back, Hungarian House of Photography
"Hungarocell", Lumen Gallery, Budapest, Hungary
Grants:
| | |
| --- | --- |
| 2010. | The BMW – Paris Photo Prize short-listed artist |
| 2009. | Grant of National Cultural Fund – Essay about the alternative ways of life Dunaújvárosi Fotóbiennálé 2009, Grant of LUX Gallery |
| 2008. | Sittcomm Award 2008, Finalist |
| 2009. | Grant of National Cultural Fund – Essay about the alternative ways of life Dunaújvárosi Fotóbiennálé 2009, Grant of LUX Gallery |
| 2004 – 2006 | József Pécsi Grant of Art Photography (3 years) |
| 2005. | Rencontres d' ARLES 2005 Arles, France, Patrick le Bescont Workshop |
| 2001. | Summer Photo School 2001, Poprad, Slovakia |