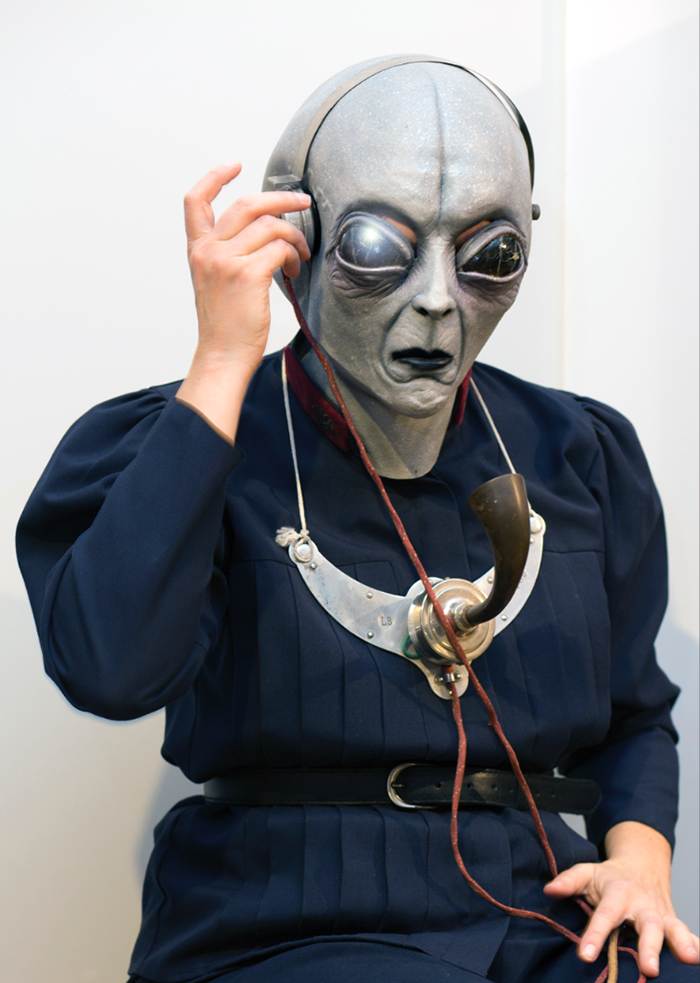 Presentation at Academy of Fine Art and Design Bratislava, Slovakia
Dec 14 at 9 AM – Dec 16 at 6 PM
Drotárska cesta 44, Bratislava
More details: https://www.facebook.com/events/2262331067319011/
Krisztina Erdei: Lining up 
The series of images recalled certain stories of 1866 through collective remembrance in the Central European region. I worked with the re-enactment of the Battle of Lamač and the collection of the Post Museum in Budapest. My installation showed the historical re-enactment of the final battle of the Austro-Prussian War and women working as telephone operators next to each other using old telephone cables. I wanted to create real connection between the moments of the same year, because while we remember with spectacular parades every year keeping the memory of the war alive, the remembrance of the telephone operators is hidden. Connecting people – this is what women did as telephone operators and my project wanted to draw attention to their forgotten story.
I.
On a meadow near Bratislava, two 19th-century superpowers Austria and Prussia fought for victory in the Battle of Lamač. Keeping the memory alive there is a reason for historical re-enactment every year. Each year, the event commemorates the final battle of the Austro-Prussian War that took place here on 22 July 1866. The re-enactment starts with the parade of soldiers in period uniforms along the streets of Lamač.
II.
There are a lot of memories exhibited about women working as telephone operators in the Post Museum of Budapest. The Geneva Congress, held in Switzerland from September 3 to 8, 1866. declared first time that women can work as professionals. The career of a telephone operator was one of the few technically oriented jobs available to women from the end of 19th century. In the early days of telephony companies used manual telephone switchboards and switchboard operators connected calls by inserting a pair of phone plugs into the appropriate jacks. To connect people – this is what women did as a telephone operators and I would like to follow them in a symbolic way with my series.