Amarante, Portugal
OPENING SATURDAY 27 APRIL, 2013
Exhibition from 27 April to 23 June 2013
At Museu Amadeo de Souza Cardoso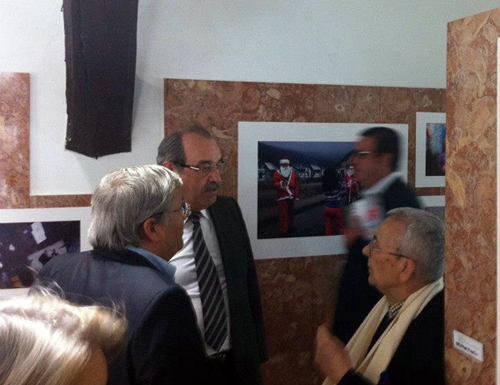 The JCE has been weaving its web in the European community since its creation in 2000. The 2009/2011 biennial gathers together eight partner countries and one invited country. This time, Austria, Spain, France, Italy, Lithuania, and Portugal, the partner countries of the biennial's previous edition, are being joined by Hungary, Slovakia, and Poland. This growing community is lending an unparalleled new vision to the young artistic creation that is currently taking place within Europe.
Backed by an urban partnership (comprising one city per each represented country) is a partnership made of diverse cultural institutions and contemporary art experts, whose main goal is to search for and discover new talents. Each partner acts within its own territory to present an overview of the emerging artistic creation, and to select a group of approximately 10 artists that best represent their generation.
The JCE is built around a growing number of major art professionals and experts who all share a passion for discovering young talents, and who are convinced by the necessity of artistic exchanges within the European community. Their involvement, their initiative, and demand for quality are among the major strengths of the JCE project.